Medicaid and prepaid health plans (PHPs) have identified a trend in claim denials related to taxonomy enrollment and credentialing. As a reminder, the taxonomy submitted on a claim for billing, rendering and attending providers must be a taxonomy for which the provider is enrolled with NC Medicaid.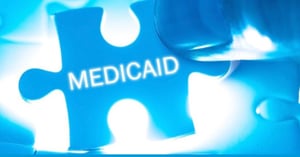 There are three levels of taxonomies:
Level 1 is the practitioner type (not used on claims),
Level 2 is Classification, and
Level 3 is the Area of Specialization.
Providers enrolling with NC Medicaid select the appropriate taxonomy to the specificity desired for services rendered and must use that approved taxonomy on their claim. See the Provider Permission Matrix for taxonomies accepted for NC Medicaid.
For example, if a provider is approved for Level 3 taxonomy 1041C0700X - Clinical, but uses the Level 2 taxonomy 104100000X – Social Worker on the claim, the claim will be denied. The provider must use the taxonomy approved on their NC Medicaid provider record. Review step by step illustrations from NCDHHS here