COVID-19 trends are on the rise in North Carolina.
Staying up to date with vaccines, and timely access to treatment are the best ways to reduce hospitalization and death due to the illness.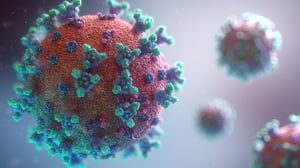 Covid-19 treatments are safe, effective, and widely available.
Treatments must be started early, even if symptoms are mild.
Find details regarding treatment options for COVID-19 from our State Health Director and Chief Medical Officer of the North Carolina Department of Health and Human Services, Dr. Elizabeth Tilson here:
Covid-19 Treatments: Key Messages for Healthcare Providers.
Photo: Photo by Fusion Medical Animation on Unsplash