Join the Northwest Area Health Education Center (NWAHEC) in welcoming the newest member of the Practice Support Team, Lara Dickerson, BA, AAS.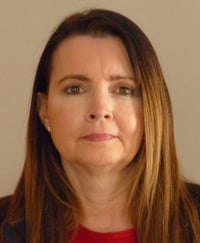 Lara brings 20+ years of administrative medical expertise to her position at NWAHEC as the Quality Improvement Specialist. She has served in a variety of roles (IT Specialist, EMR Specialist, Immunization Coordinator, Financial Counselor, & Quality Improvement Coordinator) in private practice at Blue Ridge Cardiology and Internal Medicine as well as the hospital setting at Novant Health Forsyth Medical Center.

She is very familiar with NWAHEC and Practice Support as she has been working with Medina Wilson (NWAHEC Sr. Quality Improvement Specialist) for years, as our practice contact. When she saw a job opportunity open at NWAHEC she said it was like divine intervention and she had to apply.


"I am excited about being that resource as Medina was for me. Healthcare compliance is consistently changing, and I am ecstatic about helping practices meet their measures and goals to improve patient care. NWAHEC was an invaluable resource when it came to their knowledge regarding Patient Centered Medical Home. Medina was always there for me if I had any questions and always provided me with the tools needed to help me understand what was required."


Collaborative approaches are key when dealing with Quality Improvement, Lara has seen this at the practice level and looks forward to helping Practices in the NWAHEC Region improve the quality of care for patients. She loves a challenge and looks forward to investigating and helping practices find solutions in the constantly changing healthcare environment.


"Compliance policies and procedures change regularly in healthcare. It can be very difficult for clinic administrators to stay on top of these changes given all that is required of their daily workflow. I look forward to filling the role of that important resource for practices to help guide them in how to stay compliant."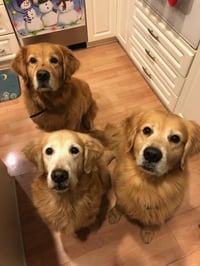 In her spare time Lara enjoys being in nature, taking photographs, and spending time with her two golden retrievers, Colby and Piglet (and remembering Chloe). She's been married for 30 years and enjoys family time with her husband - Don, daughter - Taylor (age 27), and son - Alex (age 24).


Feel free to reach out and welcome Lara to the team!
Lara Dickerson, BA, AAS
Quality Improvement Specialist
336-702-5392
ladicker@wakehealth.edu
About NWAHEC Practice Support
Health care practices in North Carolina face many challenges. Our quality improvement coaches (QICs) are trained to work with you to transform the way in which care is delivered in your practice.
We provide on-site training and assistance on the tools and systems you need to:
Provide consistently high-quality care to all patients, all the time
Complete today's work today
Prepare your practice for value-based payment initiatives.