The Northwest AHEC Practice Support Team supports social, physical, and economic environments which promote attaining the full potential of health and well-being for all. This blog segment highlights impactful publications which promote improved health outcomes through Social Determinants of Health (SDOH) each month.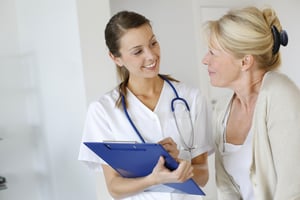 This month's featured article offers real-life examples that showcase how nurses can integrate social determinants of health into their behavioral counseling sessions.
The case exemplars focus on physical activity and diet and demonstrate how considering social determinants of health can improve health behaviors among cancer survivors. The article encourages nurses to reflect on how social determinants of health impact patient care and to consider the unique circumstances of each patient to provide more relevant and responsive recommendations.
In summary, the article emphasizes the importance of nurses considering social determinants of health when interacting with patients, particularly cancer survivors, to address disparities in diet and physical activity and improve health outcomes.