According to the American Academy of Pediatrics, the American Academy of Child and Adolescent Psychiatry and the Children's Hospital Association,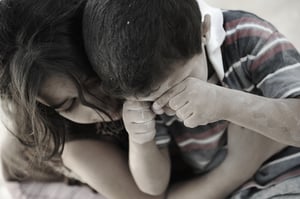 The pandemic has struck at the safety and stability of families. More than 140,000 children in the United States lost a primary and/or secondary caregiver, with youth of color disproportionately impacted. We are caring for young people with soaring rates of depression, anxiety, trauma, loneliness, and suicidality that will have lasting impacts on them, their families, and their communities.
prompting these agencies to declare a national emergency in child and adolescent mental health.
If you care for children or youth, you know the challenges faced every day, and how the need for psychiatric services far exceeds the availability of professionals to address them.
There are three remaining opportunities to participate in monthly case consultations led by John Diamond, MD, Head of Child and Adolescent Psychiatry in the Department of Psychiatry and Behavioral Medicine at East Carolina University, and Melissa Harrell, LCMHC. You can either submit your case prior to the session or simply listen in.
Learn more about this offering as well as webinars on youth mental and behavioral health topics that are available at no cost to you by our colleagues at Eastern AHEC.