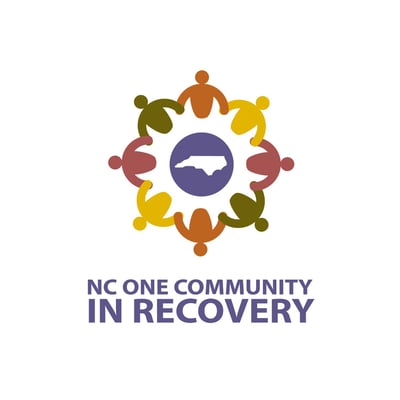 Save the date March 6-8, 2024 at the Embassy Suites in Greensboro!
Theme will be The Power of Community: Together Towards Recovery
The NC "One Community in Recovery" Conference is a place where individuals working and involved in recovery as defined in its broadest terms can share their work and gain support from others involved in the recovery movement. The conference is primarily focused on promoting the growth of the North Carolina Recovery Movement, teaching participants how to get recovery programming up and running in their own communities, showcasing the most progressive recovery practices, and bringing individuals interested in the recovery movement together as students and partners.
Recovery Champion Nominations: We are also accepting nominations for the 2024 Recovery Champion and Youth/Young Adult Voice Awards Do you know of someone making a positive difference in North Carolina? Help us recognize their contribution by
nominating them for a Recovery Champion or Youth/Young Adult Voice Award. These awards honor people who have
dedicated their individual talents, whether through sharing their story, advocacy, professional work or volunteering, to
successfully promote mental health and/or substance use recovery and resilience. All award winners will receive free
registration and lodging for the conference. Nominations are due October 30, 2023.
Click Here To Learn More and Nominate



Scholarship Application: Please apply by January 19, 2024

- The planners of this conference realize that one of the best ways we can become "One Community in Recovery" is to ensure that community members are learning new information together. We want to ensure that people who have first person experiences with recovery have the opportunity to participate. If you have a fixed or limited income, you are invited to apply for a scholarship to cover the conference registration fee. We hope to see you at the conference!
Click Here To Apply



Supporter and Exhibitor Opportunities:

Exhibits are open to state agencies, public and private corporations and foundations, local organizations, service organizations and community based organizations involved in providing services that support the recovery of the person as a whole. Exhibitors should be interested and engaged in collaborating to support positive health and well-being of individuals in recovery. Deadline for registering is February 1, 2024.
Click Here To See More Info

Location
Embassy Suites Hotel Greensboro Airport (204 Centreport Drive, Greensboro, North Carolina 27409)
Click Here for Hotel Info and Reservation Link
Full Conference Session Fees
$230.00 if received before February 14, 2024




$245.00 if received on or after February 15, 2024
Available Credits
12.75 Hours Contact Hours (category A) CE for NC Psychologists




Northwest AHEC is recognized by the North Carolina Psychology Board as an approved provider of (Category A) Continuing Education for North Carolina Licensed Psychologists. This program will provide 12.75 contact hours of (Category A) continuing education for North Carolina psychologists. No partial credit will be given.




12.75 Hours Contact Hours




12.75 Contact Hours from Northwest AHEC




12.75 Hours NBCC Hours


12.75 NBCC Contact Hours. Northwest AHEC has been approved by NBCC as an Approved Continuing Education Provider, ACEP No. 5465. Programs that do not qualify for NBCC credit are clearly identified. Northwest AHEC is solely responsible for all aspects of the program.
Objectives
Discuss the values, principles and philosophy of the Recovery Movement.
Identify ways to implement Recovery principles into practice.
Discuss and potentially implement cutting edge Recovery practices.
Who Should Attend?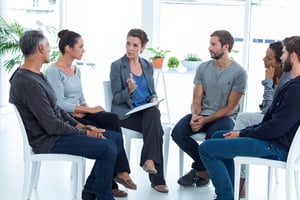 We warmly invite all individuals involved in any aspect of recovery and resiliency around mental health and substance use disorders. This conference will be beneficial to addictions specialists, administrators, advocates, allies, counselors, educators, family members, individuals with lived experience, marriage and family therapists, peer support specialists, policy makers, psychologists, social workers, and other health and human service professionals interested in recovery.

As part of its commitment to diversity and inclusion, the Northwest AHEC and Wake Forest Baptist Health provide compassionate education and respectful care for all, regardless of sexual orientation, gender identity or expression.

One Community in Recovery Conference is provided by Northwest Area Health Education Center (AHEC), a program of Wake Forest University School of Medicine and part of the NC AHEC System, with support from the NC Division of Mental Health, Developmental Disabilities and Substance Abuse Services and the UNC School of Social Work Behavioral Health Springboard. This program is funded in part by the SAMHSA Community Mental Health Services Block Grant.