Countdown for One Community In Recovery Conference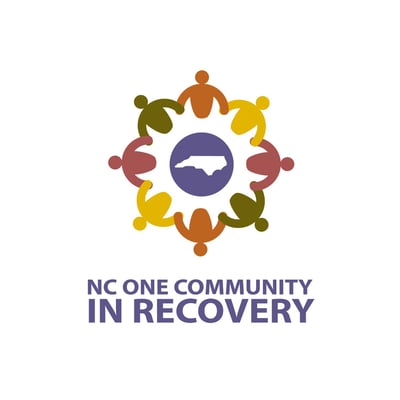 12th Annual NC 'One Community in Recovery' Conference: Centering Equity, Justice, and Inclusion in the Recovery Movement

June 9-11, 2021 | Live Webinar
Overview
Join us via live webinar as we highlight some of the most progressive recovery practices in our state. This conference is an inspiring, informative event designed to foster the continuing growth of the North Carolina recovery movement, to teach participants how to get recovery programming up and running in their communities, to showcase some of the most progressive recovery practices, and to bring the community of providers and individuals in Recovery together as students and partners. Our goal is to educate and motivate participants to apply principles of Recovery in their personal and professional lives.


New This Year! Due to the ongoing need for social distancing, this year's conference will be held via live webinar. Although we will miss seeing each other in person, we will be able to enjoy the benefits of going virtual, including no need for travel. Our virtual format has also allowed us to invite more speakers from across the country.

We also have a special focus this year on equity, justice and inclusion within the recovery movement. As the COVID-19 pandemic continues to impact the health and well-being of us all, it also magnifies and exposes underlying prejudice and discrimination that exist within our culture and health care systems. Today, amid a global pandemic there is growing recognition that sustainable action is needed to address and reaffirm equity, justice and inclusion in the recovery movement.

In this year's conference, we will explore how racism and other biases affect mental health on personal, community and societal levels and what we can do to promote healing, recovery, and resilience within ourselves and our communities. In our Pre-Conference program, we will learn how to recognize and address implicit bias in mental health. During the Thursday and Friday sessions, we will further examine how we can promote equity, justice and inclusion along with practical strategies for self-care and advocacy.
Objectives
Upon completion of the conference, you will be better able to:
Define equity, justice, and inclusion in the recovery movement;

Explore the connection between the Civil Rights Movement and the recovery movement;

Examine implicit biases, prejudices, discrimination, and impacts on behavioral health outcomes;

Identify strategies to enhance self-care, resiliency, healing and recovery; and

Recognize and explore actionable strategies for centering equity, justice, and inclusion at home, work, and community.
Credit
The conference and pre-conference workshops offer up to 14.0 hours of credit for participants attending all sessions.
Up to 14.0 Contact Hours from Northwest AHEC

Up to 14.0 hours (Category A) continuing education for NC psychologists.

Up to 14.0 NBCC Contact Hours. Northwest AHEC has been approved by NBCC as an Approved Continuing Education Provider, ACEP No. 5465. Programs that do not qualify for NBCC credit are clearly identified. Northwest AHEC is solely responsible for all aspects of the program.

(Wednesday: 3.0 Contact Hours, Thursday: 5.0 Contact Hours, Friday: 6.0 Contact Hours)
Who Should Attend?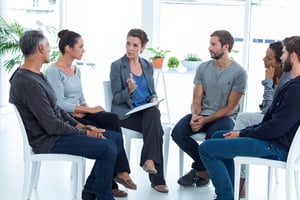 We warmly invite all those who are a part of the NC Recovery Community, including individuals with lived experience, allies, administrators, advocates, educators, family members, licensed clinical mental health counselors, marriage and family therapists, peer support specialists, policy makers, psychiatrists, psychologists, service providers, social workers, substance use counselors, and other health and human service professionals interested in recovery and resilience.

Scholarships
If you or someone you know is in need of a full conference scholarship, click here to fill out an application.
(If you cannot access this link, please contact Ellen Kesler, ekesler@wakehealth.edu . Please apply by May 28, 2021.)

As part of its commitment to diversity and inclusion, the Northwest AHEC and Wake Forest Baptist Health provide compassionate education and respectful care for all, regardless of sexual orientation, gender identity or expression.

One Community in Recovery Conference is provided by Northwest Area Health Education Center (AHEC), a program of Wake Forest School of Medicine and part of the NC AHEC System, with support from the NC Division of Mental Health, Developmental Disabilities and Substance Abuse Services and the UNC School of Social Work Behavioral Health Springboard. This program is funded in part by the SAMHSA Community Mental Health Services Block Grant.