Blended Format
​Spots are limited, register early!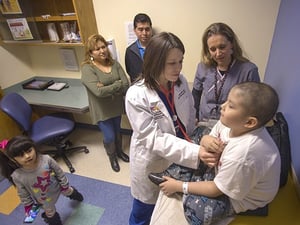 Each level has two parts, self-paced modules and a live webinar interaction with the instructor. Modules are required to be completed before the webinar as pre-coursework. Due to the participatory nature of the live webinars, a device with audio and video capabilities is required. Once registered, information to access the pre-coursework will be emailed. Connection details for the live webinars will be provided before each activity.
Levels 1-4, combined, provide 40 hours of medical interpreter training which is a requirement to take the national certification exams. To learn more about each level or to register, please click links below.
Summer 2022 Medical Interpreter Series Dates
Forty hours of medical interpreter training is one of the prerequisites to take the National Medical Interpreter Certification Examination. Levels 1-4 in this series, combined, fulfill this requirement.
Who Should Attend
Bilingual individuals who currently provide interpreter services or intend to provide interpreter services, in any language, in any health or human services settings, as well as interpreter supervisors or anyone who writes or implements Title VI compliance policies.
Speaker Bio: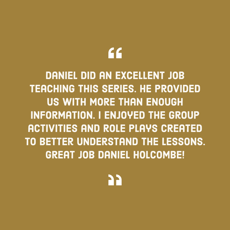 Daniel Holcombe, PhD, is an Assistant Professor of Spanish at Georgia College & State University, where he teaches all levels of Spanish language and culture courses, including interpretation and translation in health care. He holds a BA in Spanish from the University of North Carolina Asheville and a MA and PhD in Spanish from Arizona State University. Dr. Holcombe is an expert on medical interpretation and national certification. He has served as a Spanish-English interpreter for over thirty years and has taught foreign language interpreter training in NC for over ten years.

Provided by:
Northwest Area Health Education Center (AHEC), a program of Wake Forest School of Medicine and part of the NC AHEC System
Note: If these dates do not work with your schedule, Mountain AHEC is offering the same blended series in July and August. Click here for more information.