Successful Virtual Conference Gravidas at Risk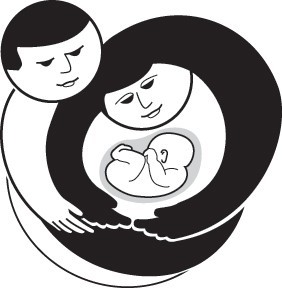 The 38th Annual Gravidas at Risk was held in November 2020 via Live Webinar with almost 150 attendees! The two-day statewide perinatal conference was held for the first time all virtual due to COVID-19. This conference addresses both inpatient and outpatient care and provides current information about clinical issues and strategies important in caring for high-risk pregnant women.
Post evaluations from the conference highlighted the huge success with attendees improving their skills, and gaining new information and ideas. The information learned is already being incorporated into their daily work. Attendees also enjoyed attending on webinar stating "It was nice to learn in my own home" and "Having an online option offers more cost efficient availability to attend". Gravidas attendees shared that the "Speakers were right on target" and we received so many suggestions on what to cover in the next conference.
SAVE THE DATE for November of 2021 for the 39th Annual Gravidas at Risk Conference, specific date will be coming soon! We will have the conference via live webinar again due to ongoing COVID-19 Pandemic.


View some of the recorded lectures from this conference below, there is no fee to attend and you can complete at your own pace:
COVID-19 In Pregnancy - View more information and register here
Helping Tongue Tie and Lip Tie Infants with Breastfeeding - View more information and register here
Objectives for the conference were:
Discuss the implications of COVID-19 on pregnancy outcomes.
Describe recent developments in the genetics arena.
Identify risk management concerns for the perinatal provider.
Explore the relationship between pregnancy and gallbladder disease.
Explain the many impacts of preterm labor.
Identify the effects of alcohol use on the maternal/infant dyad.
Recognize why a patient's trauma history can surface during the vulnerable time of childbirth by identifying relevant red flags.
Describe the challenges facing a pregnant woman who is incarcerated.
Speakers
Jeffrey M. Denney MD, MS, FACOG
Associate Professor
Department of Obstetrics/ Gynecology
Section for Maternal-Fetal Medicine
Wake Forest Baptist Health


Beverly Essick MSN, RN, CLNC, CJCP
Director, Quality & Safety Advisory Services
Premier


Saralyn Gillikin, DNP, MSN RN-BC, NEA-C, C-EFM
Staff Nursing LDRP Novant Brunswick
Nursing Supervisor
Wilmington, NC


Amy Hendricks, BS
Training Coordinator
The Arc of North Carolina
The North Carolina Fetal Alcohol Prevention Program
Asheville, NC

Tamison Jewett, MD, FAAP, FACMG
Professor
Department of Pediatrics
Section on Medical Genetics
Director, Clinical Genetic Services
Wake Forest School of Medicine


Elizabeth M. Johnson, MA
Trauma Educator
Durham, NC


Kristie Puckett Williams, MA
Statewide Campaign for Smart Justice Manager
American Civil Liberties Union of North Carolina
Raleigh, NC


Kristen H. Quinn, MD, MS, FACOG
Assistant Professor
Obstetrics and Gynecology
Division of Maternal Fetal Medicine
Wake Forest Baptist Health

Who Should Attend?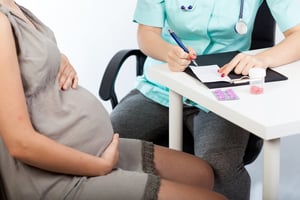 Nurses, nurse practitioners, nurse midwives, social workers, educators and other healthcare professionals who caring for the childbearing family in both inpatient and outpatient settings.


As part of its commitment to diversity and inclusion, the Northwest AHEC and Wake Forest Baptist Health provide compassionate education and respectful care for all, regardless of sexual orientation, gender identity or expression.