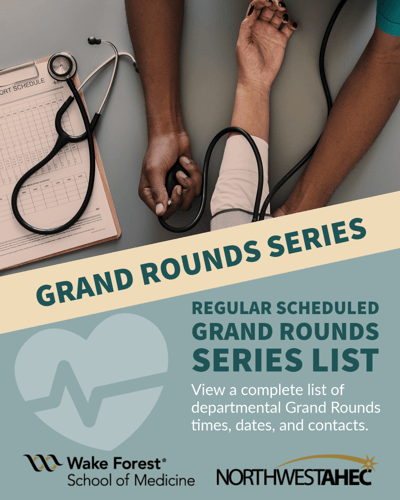 Welcome to the Regularly Scheduled Series page, where we post updates on series activity times, dates, and departmental contacts. In addition, we have provided links to online self-paced educational opportunities.


Accreditation
The Wake Forest School of Medicine is accredited by the Accreditation Council for Continuing Medical Education (ACCME®) to provide continuing medical education for physicians.

Conflict of Interest Policy
It is the policy of Wake Forest School of Medicine to require disclosure of any significant financial interest or any other relationship a faculty member or planning committee member has with the manufacturer(s) of any commercial products or services discussed in an educational presentation. This information will be shared with all participants at the conference.