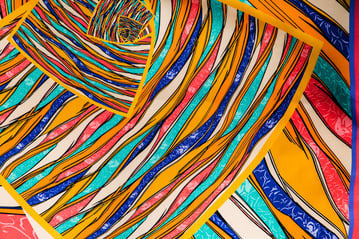 The integration of behavioral health care into primary care is now widely considered an effective strategy for improving outcomes for patients with physical and behavioral health conditions. Reverse integration of primary care into behavioral healthcare is another form of integration that produces improved quality of care and patient outcomes. This online series will focus on the reverse integration process and provide details on how to implement this new model of care. Participants will learn the benefits of this model of care, how to use electronic health records (EHRs) to improve continuity of care in an integrated setting, how to integrate physical health assessments into EHRs, the financial aspects of integrated care, as well as other clinical and operational aspects of providing this model of care.
Self-Paced Online Learning Available Through July 1, 2023. Click below to learn more and register!
Module 1

Introduction to Behavioral Health Integration

Christina Clarke, DBH, MS, HS-BCP
Laura E. Sudano, PhD, LMFT
Ryan Wilkins


Upon completion of the activity, participants should be better able to:

Identify physical needs in behavioral health care.
Describe and implement integrated physical health approaches to care.
Apply at least three world view (i.e., clinical, operational, financial).

Module 2

Financial Aspects of Integrated Behavioral Health

Lesley Manson, PsyD

Upon completion of the activity, participants should be better able to:

Appraise and identify tools for effective financial planning and billing in integrated care.
Identify specific simple formulas to design cost savings and direct revenue return on investment calculations.
Explain how return on investment calculations provide a financial metric of profitability and comparison for
making sound financial decisions.

Module 3 (COMING SOON)

Using Electronic Health Records (EHRs) to Improve Continuity of Care

Laura E. Sudano, PhD, LMFT

Upon completion of the activity, participants should be better able to:

Identify common mental health practice elements in an EHR.
Define elements needed for physical health integration.
Describe benefits and challenges of sharing a medical record.

Module 4

Reverse Integration – What Clinical Staff Need to Know

Leslie Doroski McDowell, DNP, ANP-BC, RN


Upon completion of the activity, participants should be better able to:

Compare patient intake data necessary for Behavioral Health intake with that needed for Primary Care visits
Choose appropriate language and setting (through a lens of health equity) to elicit information from patients
to complete a primary care visit intake
Identify functionality necessary to have within your electronic health record to accommodate integration of
behavioral health and primary care patient needs
Describe basic exam room set up and supplies, point of care labs and other services used in primary care.

Module 5

Clinical and Operational Aspects of Integrated Care


Christina Clarke, DBH, MS, HS-BCP
Leslie Doroski McDowell, DNP, ANP-BC, RN
Laura E. Sudano, PhD, LMFT
Ryan Wilkins

Upon completion of the activity, participants should be better able to:

Describe some of the common ethical, legal and professional considerations of integrated care
Apply and implement the core principles of the Collaborative Care Model to integration of primary care
into the behavioral health setting
Implement the core components and tasks for effective integration of physical health care into the behavioral
health setting
Cost and Registration
This series is offered free of charge through support from the NC AHEC Program. Instructions for accessing the online programs will be emailed to you with your registration confirmation letter.


Target Audience
This series will be beneficial to behavioral health and human service practitioners, including psychologists, social workers, counselors, marriage and family therapists, substance use and addictions professionals, clinicians and all others interested in this topic.
Credit

Credit types available include:
1.0 Contact Hour from Northwest AHEC




Northwest AHEC is recognized by the North Carolina Psychology Board as an approved provider of (Category A) Continuing Education for North Carolina Licensed Psychologists. Each program will provide 1.0 contact hour of (Category A) continuing education for North Carolina psychologists. No partial credit will be given.

1.0 NBCC Contact Hour


Northwest AHEC has been approved by NBCC as an Approved Continuing Education Provider, ACEP No. 5465. Programs that do not qualify for NBCC credit are clearly identified. Northwest AHEC is solely responsible for all aspects of the program.



1.0 NASW-NC Contact Hour


NC AHEC is a 2021 NASW-NC approved provider of distance continuing education.




Each program has been approved for 1.0 contact hour

.

Faculty
Christina Clarke, DBH, MS, HS-BCP

is Coordinator of Continuing Medical Education for Northwest AHEC and Wake Forest School of Medicine. She previously served as Director of Mental Health for Southern Regional AHEC affiliated with Duke University Medical Center.

Dr. Clarke has extensive experience as a clinician, administrator, consultant, and educator in the health and human services fields. She has worked for state and private health systems and provided consulting services in the US and internationally. She received her Master's degree in Human Services and Clinical Counseling from Post University and Doctor of Behavioral Health degree focused on Integrated Care from Arizona State University. Dr. Clarke is a USAID Global Development Research and Innovation Fellow whose research focused on the implementation of Integrated Behavioral Healthcare in Southeast Asia. Because of her research and development work, Vietnam intends to transition all of its general and provincial hospitals to an Integrated Behavioral Health model of care. She is currently working with the Vietnamese healthcare system providing ongoing consultation and technical assistance on implementing Integrated Healthcare. Dr. Clarke speaks regularly at local, national, and international conferences on various health and human services related topics.

Lesley Manson, PsyD has spent over a decade providing direct service. Her dedication to behavioral health and integrated care models led her to directing behavioral health programs, providing continuing education to healthcare providers, and developing workshops and trainings for behavioral health and primary care providers to be successful and integral members of healthcare teams.
Her specialty is within the area of building fiscally sustainable integrated health care with identifiable return on investment and cost savings. She has advanced experience in continuous quality improvement, behavior change, and standardization and outcome measurement for behavioral health programs integrated into primary care. She serves as a clinical associate professor and associate chair of integrated initiatives at Arizona State University Doctor of Behavioral Health Program. Further she provides consultation related to building and training for fiscally sustainable Integrated Care Behavioral Health programs. She has numerous peer reviewed journal, book, and professional publications on integration, healthcare return on investment, and is a co-author of "Integrating Behavioral Health into the Medical Home."
Leslie Doroski McDowell, DNP, ANP-BC, RN wants to live in a world where vulnerable patients do not have to coordinate their own health care through a confusing maze; a world where those faced with life-altering conditions are held up by the team of health care providers who serve them, so they can live their best lives. After receiving her Master's degree from the University of Florida in 1994, Leslie had a long career as an Adult Nurse Practitioner, and earned a Doctor of Nursing Practice degree from the University of Alabama in 2012. In 2014 she joined the team of Quality Improvement Consultants at MAHEC and served patients by helping medical practices improve their care delivery processes, and later led the team of QI professionals there. She joined the Practice Support team at Northwest AHEC in early 2020 where she focuses on quality improvement and developing continuing education programs. A poster presentation of her work as a practice facilitator won first place at a national nursing conference in 2018. She uses every opportunity to advocate for RNs and Advanced Practice Nurses within primary care.
Laura E. Sudano, PhD, LMFT is a licensed marriage and family therapist who provides therapy to address sport performance, other performance issues, anxiety and depression. She also offers family and couples therapy. Dr. Sudano sees patients at UC San Diego Health's family and sports medicine practices in La Jolla and Scripps Ranch, collaborating with physicians to deliver integrated, whole-person care. She has lectured and conducted research on topics as diverse as primary care behavioral health (i.e., integrated care) and mental health in student-athletes. She also teaches behavioral science and family-oriented care to residents, faculty, medical students and behavioral health providers.
Ryan Wilkins has spent over a decade providing behavioral services. He has provided services on a variety of levels including the Assertive Community Treatment Team, Community Support Team, and Crisis Intervention Services, as well as served as a Quality Management Specialist and as a Health Information Technology Applications Manager for Behavioral Health and Integrated Care Organizations. Ryan has spearheaded numerous reverse integration implementations; managing the environmental, clinical, technical, safety, billing, and training aspects of operationalizing primary care services within behavioral health organizations. In addition to his experience with behavioral health and primary care integrations, he also has an extensive background in EHR implementation, continuous quality improvement, workflow optimization, and regulatory compliance. He has also worked vividly with numerous EHR vendors such as Athena, Netsmart, Cerner, and Greenway to develop, prepare, and implement integrated care solutions. Ryan continues to remain active in this space through his role as a Quality Improvement Consultant for the NWAHEC program

For More Information and Assistance
If you have questions about registering for this activity or need auxiliary aids or special services to access, please contact Michelle Adams at least five working days before the activity 336-713-7726 or micadams@wakehealth.edu.
Provided by: Northwest Area Health Education Center (AHEC), a program of Wake Forest School of Medicine and a part of the North Carolina AHEC System.

As part of its commitment to diversity and inclusion, the Northwest AHEC and Wake Forest Baptist Health provide compassionate education and respectful care for all, regardless of sexual orientation, gender identity or expression.